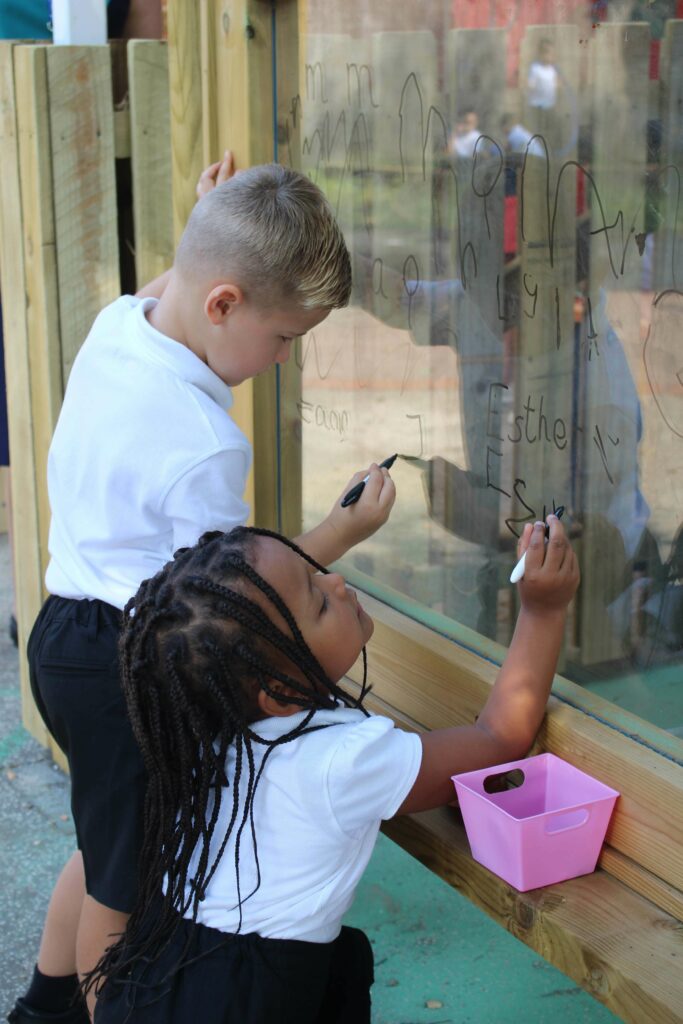 'Dress Smart, Think Smart'
We pride ourselves on our school uniform and the way in which the pupils present themselves, both in terms of uniform and in their work. Our uniform proudly displays our school logo and we sell matching bags, hats and PE kits. We encourage the children to wear an academy uniform which is both practical and neat. This, in turn, promotes a sense of 'belonging' to Langer Primary Academy.
The Uniform Policy can be found here Uniform Policy 2023
Items marked SO can be purchased from the School Office.
White shirt or blouse
Black trousers
Black skirt
Black pinafore dress
Black shorts
Navy Langer Primary Academy jumper complete with our logo S.O.
Navy Langer Primary Academy cardigan complete with our logo
Black tights (plain only)
Black or white socks
Blue gingham dress (during the Summer term only)
Black shoes (practical for safety and comfort, children should not be wearing boots or canvas shoes) or plain black smart trainers
Light blue Langer Primary Academy P.E. T-shirt – S.O.

Royal Blue shorts – S.O.

Optional Blue Langer Primary Academy Hoodie – S.O.

Optional Blue Langer Primary Academy Jogging Bottoms – SO

Plain black jogging trousers for colder weather

Black plimsolls or a change of trainers

Drawstring bag – SO
All items of academy clothing should be clearly named, we have permanent markers in the School Office should you wish to borrow one.
If your child receives Pupil Premium funding we will give you £30 worth of uniform each academic year for your child. Please email the office to order funded uniform and do not request it through ParentMail. The office email address is admin@langer.org.uk
---
How to Purchase

All uniform must be purchased online through MAPAC and can be delivered to the School Office for free.
---
Second-Hand Uniform Sale
We have a variety of second-hand uniform in the School Office. All uniform has been cleaned and is in a very good condition. If you would like to purchase any second-hand uniform then please speak to the staff in the School Office. If you have any unwanted school uniform that is clean and in a good condition and would like to donate it to our second-hand uniform sale then please give it into the school office.
Item
Price
Cardigans & Jumpers
( A variety of sizes )
£2:00
Trousers/Dresses (Pinafores)
( A variety of sizes )
£1:00
Skirts/Shorts
( A variety of sizes )
£1:00
Shirts/Polo Shirts
( A variety of sizes )
50p